Family owned and operated
We are proud suppliers of strong and durable frames made from TRUECORE® steel, using the ENDUROFRAME® building system.
With over 25 years in the construction industry, our family owned and operated company has established ourselves as experts in carpentry and the installation of lightweight steel frames in both residential and commercial projects.
Throughout the years, we have solidified our reputation for going above and beyond in our attention to detail, our professional and approachable attitude and our willingness to work hard to exceed your expectations.
Lead by our team directors Jamie and Jennifer, Evident Constructions will ensure your framing component is handled with care and consideration with constant communication through out each step. Jamie and Jennifer are actively involved in each project and will personally oversee the build from first contact through to installation.
Our crew is comprised of talented carpenters and machine operators that are ready to assist you with your project.
Our Process
We aim to provide our clients with cost-saving solutions and transparency through your build process. Our team will be in contact through out the duration from the initial consultation to the installation.
Project in for initial quote
Supply (structural steel component is subject to engineering)
Installation if requested
Deposit
Detailing and engineering of project
Finalise project price
Structural steel component is confirmed (subject to engineering)
Purchase TRUECORE® steel coils and all required fixings
Progress
Your frame made from TRUECORE® steel is rolled with the ENDUROFRAME® building system.
Your frame made from TRUECORE® steel is assembled and braced
Your frame made from TRUECORE® steel is strapped and ready to load for delivery
Final
Your project is delivered to site with all fixings, frames, bracing and moisture barrier
Your engineering documentation, installation details and certification are sent through
Reliable Steel Frame Manufacturers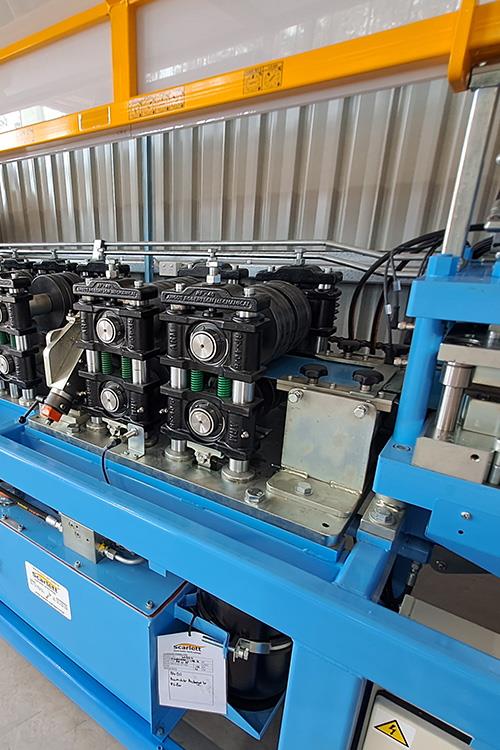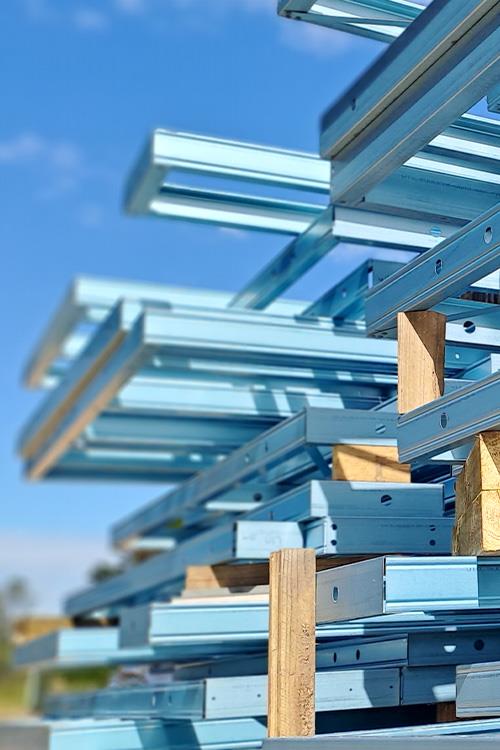 Manufacturing of Lightweight Steel Frames for Residential or Commercial Applications
We are proud suppliers of strong and durable frames made from TRUECORE® steel, using the ENDUROFRAME® building system. We can tailor the construction of your frames to suit your individual requirements and only use TRUECORE® steel in our manufacturing.
Our manufacturing process involves many hours of planning prior to rolling your frames. From detailing to engineering to manufacturing – we will do our best to provide you with an initial quote that will cover all aspects of the job so there are no unexpected costs.
We manufacture 90mm wall frames, brackets, trusses, joist systems, complicated ribbed C-sections and saw tooth stringers using the ENDUROFRAME® system. Utilising ENDUROCADD® software system, we will detail your project from top to bottom meeting engineers specifications along the way. If your project is a single or double story residential project (conditions apply) – there is no need to involve engineers in the process as the software can certify it for you – saving you time and money.
from Manufacturer to build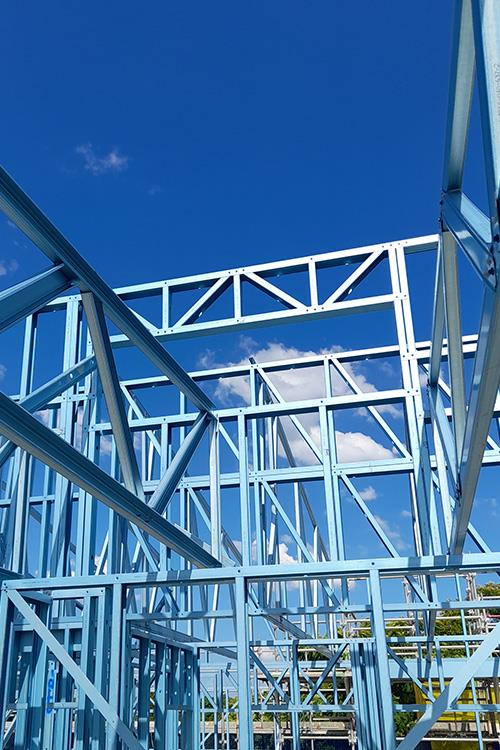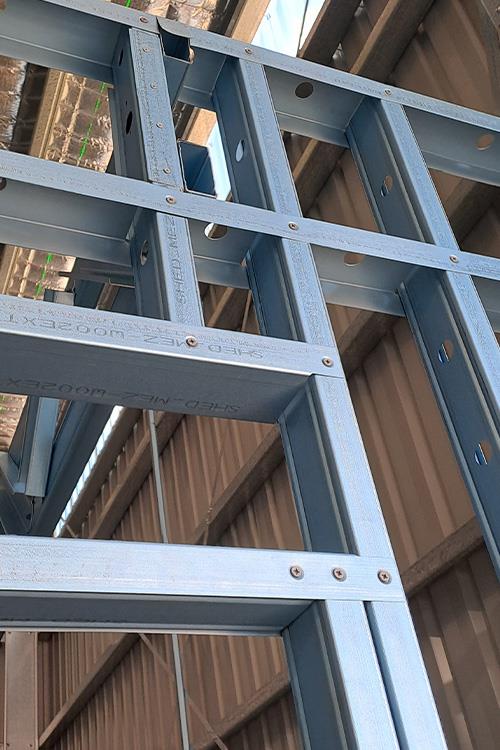 Evident Constructions have been installing steel frames for over 10 years for residential or commercial applications
Evident Constructions install steel frames for residential homes and large commercial projects - including schools across South East QLD. As manufacturers, we ensure the installation is as easy and stress-free as possible. We install on time, on budget and of the highest standard.
Our team is licensed and qualified and will ensure a smooth and precise installation - all completed in a timely manner. The team installing your project will have most likely manufactured the frames themselves – giving them prior insight into your project prior to arriving on site. Choosing Evident Constructions to supply and install and supply your frames will give you more time to focus on other aspects of your build.